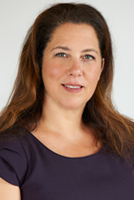 Lisa V. Moran is the Founder and President of Employment Practices Group LLC (EPG), a boutique consulting practice that assists companies in times of transition and growth. She is an experienced employment attorney, as well as a business, human resources and compliance leader. Lisa serves as a coach and trusted adviser to CEOs, Boards and other members of the C-Suite. EPG is industry agnostic and their engagements include companies as varied as Business.com, Capsule Corporation, Unacast, Zakarian Hospitality, Knotel, FlyWheel, FourSquare Labs,Inc., Outbrain, Two Sigma Investments and Tailwind Capital.
Lisa is known for guiding clients through complex situations, supporting change and minimizing company risk. Lisa and her team offer clients a full range of bespoke HR services and advice including organizational design, employee relations and policy, training, talent acquisition and development and compensation consulting. They also conduct investigations of harassment and discrimination allegations. Other expertise includes advising private equity clients before and after acquisitions, and using a hands-on assessment process to help those firms in capturing savings and improving operations across the organization including HR.
Lisa previously managed and developed human resource departments for organizations such as Morgans Hotel Group, The International Rescue Committee and Edison Schools Inc., where she served as SVP of Human Resources, Associate General Counsel and Chief Compliance Officer. Early in her career, Lisa worked in the Litigation Department at Willkie Farr & Gallagher. While there, she handled the employment litigation for Bloomberg L.P. She then joined the Labor and Employment group at McDermott Will & Emery where she developed both a counseling and a litigation practice with clients such as Memorial Sloan Kettering Cancer Center and D.E. Shaw.
Lisa is a native New Yorker currently based in London. She is a graduate of Georgetown University where she received both her B.A. and law degree, and she currently serves on the Executive Committee of New York City Outward Bound Schools.