Julie Horowitz
Consultant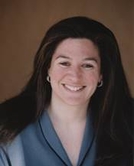 Julie Horowitz is a Washington DC-based independent consultant focused on talent and leadership development. She has more than two decades of executive experience in nonprofit leadership and management. Julie's client portfolio is a mix of philanthropic and nonprofit organizations, in multiple social sectors, including the K12 education sector, international development and the Jewish nonprofit sector.
Previously, Julie served as Senior Vice President, Strategic Talent Solutions, for Education Pioneers (EP), a national nonprofit that recruits, trains and develops management and leadership talent for over 200 education sector organizations nationally.
Prior to EP, she held senior management roles at other leading education organizations, including New Leaders, the Young Women's Leadership Network, and the New York City Department of Education.
She holds a BA and an MBA from Yale University. Early in her career she was a Fulbright scholar in South Africa and an Urban Fellow in NYC government. Julie, originally from New York City, lives in Chevy Chase, MD with her husband and two children.