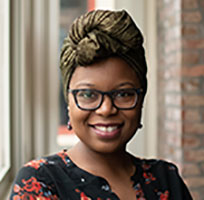 Welcoming Back Shalena Broadnax
I am thrilled to announce that Shalena Broadnax has rejoined Sandler Search as the inaugural Director, Executive Search & Equity Initiatives. Shalena will partner and manage executive searches while leading Sandler Search's equity initiatives practice to deepen our commitment to diversity, equity, and inclusion.
For the last five years, Shalena has recruited senior leaders and increased C-Suite racial diversity through inclusive hiring processes for organizations such as KIPP and Teach For America. Shalena launched her recruiting career at Sandler Search. Originally from New York City, Shalena resides in Washington, D.C. with her family.
Please welcome Shalena back to Sandler Search!
Warmly,
Josie Sandler
Founder & CEO