Regional Development Director, Northeast
National Parks Conservation Association
Regional Development Director, Northeast
Based in Northeast, with preference in New York City.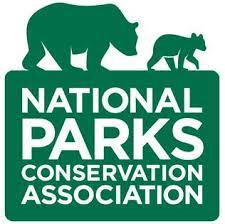 ABOUT THE ORGANIZATION:
National Parks Conservation Association ("NPCA") has worked for more than 100 years to protect places of natural wonder, historical significance, and cultural value. With a growing budget of $48 million and a staff of nearly 200, NPCA is committed to safeguarding and celebrating national parks – both natural and urban – for generations to come.
ABOUT THE OPPORTUNITY:
Reporting to NPCA's Senior Regional Director of Development, Eastern US and Co-Lead of the Major Gifts team, the Regional Director of Development (RDD) will be responsible for the development and management of a portfolio of current and potential major donors from the Northeast region.  The RDD will be an integral member of the national development team and will be essential to the achievement of the organization's ambitious fundraising goals.  Key responsibilities are:
Fundraising Strategy & Execution
Create and execute a strategic major gifts plan for the Northeast region
Work in partnership with the Executive Department, program staff, and Board of Trustees to grow and manage a portfolio of $10,000+ donors to $1M+ annually, as well as securing six and seven figure multi-year commitments.

Forge new relationships and steward current donors to increase financial support and build NPCA's visibility in the Northeast region

Draft individual proposals, funding opportunities, and concept papers describing funding opportunities for major donors and prospects
Act as an NPCA representative and spokesperson and effectively network in various venues and in front of a wide range of audiences
Special Events Planning
Manage fundraising component of NPCA bi-annual New York gala, raising $1MM through event sponsorship opportunities
Develop and staff other, smaller cultivation, solicitation, or stewardship events
Administration
Provide logistical and communication support for meetings and appropriate follow-up
Participate in annual budgetary process to create an annual operating budget for the Northeast development function and manage activities within the allocated resources
ABOUT THE SUCCESSFUL CANDIDATE:
The ideal candidate is a highly motivated fundraiser who is focused on achieving results. They bring a track record of working with boards, donors, and a diverse team of professionals to set and meet bold development goals. Additionally, the RDD will have/bring: 
Strong personal commitment to national parks, historical sites and preservation, wildlife, conservation/environment, and/or climate change.
Bachelor's Degree and at least six years of experience in a professional major gifts role
Demonstrated fundraising success in the Northeast broadly and New York in particular
Track record of securing major gifts from individuals (6-7 figures preferred)
Self-motivated, organized, and detail-oriented, with the capacity to independently set goals, manage priorities, and use time and resources effectively
Team orientated and flexible with the ability to work remotely
Excellent written, verbal, and interpersonal communication skills
Proven project management skills with outstanding organization, attention to detail, and strong follow-up
Experience managing prospect/donor moves and interactions in fundraising database system (experience with Revolution Online would be a plus)
TRAVEL: Willingness to travel throughout the region and nationally (approximately 20-50%)
COMPENSATION: $120K – $140K
WORK CULTURE & SCHEDULE:  NPCA has a flexible work environment, and the candidate can work from home or NYC office.  32 hours/week, Monday – Thursday
CORE VALUES: NPCA is committed to fostering a workplace of excellence to achieve our mission to protect and enhance national parks. Our Core Values of Commitment, Inclusion, Integrity and Respect promote a diverse, ethical and innovative culture and make NPCA an effective organization and a great place to work.
Commitment. We are passionate about NPCA and dedicated to achieving excellence through our work and mission. We seek to improve our performance by taking opportunities for professional and personal development, and encouraging reasonable risk-taking and innovation.
Inclusion. We value diversity of thought, background, experience, and opinion. We create a culture of empowerment by welcoming and encouraging meaningful participation from all people and promoting an environment that embraces different perspectives.
Integrity. We hold ourselves accountable to each other, our members and partners, and our mission. We evaluate the impact of our work and strive for honesty and transparency across the organization. We operate ethically in the organization's best interests.
Respect. We collaborate in results-oriented teams based on trust and consideration for each other. We promote harmony between our work and our personal lives. We foster a healthy and positive workplace culture and work collaboratively with external partners.
TO APPLY: Please click here to apply and submit cover letter and resume in confidence. To nominate a candidate, email opportunities@sandlersearch.org with NPCA in the subject line.
NPCA reserves the right to revise this position description at any time. The duties listed above are intended only as illustrations of the various types of work that may be performed. The omission of specific statements of duties does not exclude them from the position if the work is similar, related, or a logical assignment to the position. The job description does not constitute an employment agreement between the NPCA and employee and is subject to change by the NPCA as the needs of the NPCA and requirements of the job change. The above is in no way an exhaustive list of the requirements for the position.
NPCA is committed to diversity among its employees and hiring practices. All qualified applicants are encouraged to apply.