Manager, Rales Scholarship Program
KIPP Foundation
Manager, Rales Scholarship Program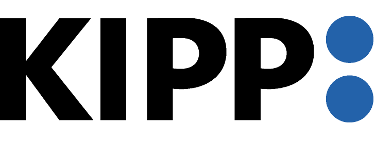 ANNOUNCING THE RALES SCHOLARSHIP PROGRAM:
KIPP is pleased to announce the creation of The Ruth and Norman Rales Scholarship Program. This new national scholarship program will award up to 50 scholarships annually to KIPP High School seniors. The program will include but is not limited to: financial support to defray the costs of college, 1:1 mentorship, annual summer internship placement, training around financial literacy and budget planning, an annual leadership weekend and more. This program is one of several programs aligned to KIPP's ambition to see 1,000 alumni in positions of true power and influence by 2040.
ABOUT THE OPPORTUNITY:
The inaugural Rales Scholarship Program Manager ("Manager") is responsible for the strategy and vision setting of this exciting scholarship program. They are responsible for the selection of each cohort, overseeing of mentorship pairings, annual internship placement, and curriculum development for financial literacy.
The Manager will report into the Senior Director of Alumni Impact and will be a member of the Policy and Public Affairs Team.
More specifically, key responsibilities include:
Lead selection of annual cohorts and manage all aspects of the scholarship program experience, including internship placements, financial literacy workshops, mentorship connections, and the annual leadership weekend.
Provide ongoing coaching to scholars and fellows, setting monthly goals to hit key milestones throughout the year.
Project manage all facets of scholarship program working in close partnership with KIPP's finance and development teams, KIPP Through College team, and marketing team.
In the second year, recruit and manage two full time employees, one to manage internships and one to manager mentor relationships.
ABOUT THE SUCCESSFUL CANDIDATE:
The ideal candidate will demonstrate that they are an innovative and impact-minded program creator and leader. They will bring an ability to develop, implement, and drive effective systems and processes, particularly in a dynamic and fast-paced environment. Additionally, they will excel at building and sustaining meaningful relationships with external partners, scholars, and fellows.
Key Experiences include:
Demonstrated results in program design and management, particularly in collaborating with alumni and families to distill insights and feedback for program strategy.
Demonstrated excellence in process management with an ability to drive projects from inception to completion while overseeing multiple projects simultaneously.
Experience in external partner, vendor, and/or donor relations.
Experience in adult learning, training, facilitation, and/or formalized mentor relationship programming preferred.
Understanding of public charter schools, non-profit strategy, non-profit consulting, higher education, college counseling.
Key Attributes include:
Passion for KIPP's mission of education equity, as well as an ability and desire to lead and engage in insightful and productive dialogue around racial justice.
Ability to thrive in start-up environment and confidence to take on an inaugural position.
Strong relationship builder with demonstrated experience managing stakeholders in a matrixed organization.
Design-thinking orientation that centers program users in solution-development.
Self-directed and results-oriented, demonstrating initiative and follow-through.
Excellent analytical and critical thinking skills, as well as listening and verbal communication skills.
TRAVEL: 20-25% domestic travel required for candidates outside of Washington, D.C.
ABOUT THE ORGANIZATION:
Great education transforms lives. KIPP, the Knowledge Is Power Program, is a non-profit network of 255 college-preparatory, public charter schools educating more than 110,000 early childhood, elementary, middle, and high school students.  KIPP schools are tuition-free, public charter schools open to all students. KIPP schools, KIPP regions, and the KIPP Foundation are united by a common mission, a commitment to excellence, and a belief that if we help children develop the academic and character strengths they need for college and career success, they will be able to build a better tomorrow for themselves, for their communities, for us all. 
KIPP Foundation trains and develops outstanding educators to lead KIPP schools, provides tools, resources, and training for excellent teaching and learning, promotes innovation, and facilitates the exchange of insights and ideas within the KIPP network and with partners including other charters, districts, colleges and universities, and non-profit organizations across the country. 
Why work at KIPP? By working for the KIPP Foundation, you help more students across the country receive the high-quality education they deserve. If you believe all children deserve great schools and programs where they can gain the knowledge, skills, character, and habits necessary to achieve their dreams while making the world a better place, please join us!
COMPENSATION: Salary and benefits are competitive and commensurate with experience.
Please email cover letter and resume or nominations in confidence to: kippjobs@sandlersearch.org  
KIPP Foundation is an equal opportunity employer and an organization that values diversity. People from all diverse backgrounds are strongly encouraged to apply.