Executive Director
Teach For America Colorado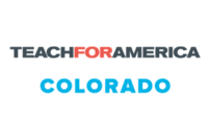 ABOUT THE OPPORTUNITY:
The new Executive Director will be a local and regional leader who will serve as a strategist, champion, and convener for Teach For America Colorado (TFA Colorado). The Executive Director (ED) will work hand in hand with students, families, and community partners in fostering equitable learning for all children to attain an excellent education. This inspirational leader will ensure that by 2030, twice as many children in communities throughout Colorado will reach key educational milestones indicating that they are on a path to economic mobility and co-creating a future filled with possibility. This role will report to the Senior Vice President, Regional Field Executive and manage a ~20-person team.
Colorado has been at the forefront of what's possible within public education. This is an exciting time to continue to build a diverse coalition dedicated to accelerating excellent educational opportunities for all through strengthening the diverse leadership network needed to effect systemic change.
More specifically, the Executive Director is charged with the following key responsibilities as aligned to strategic priorities for year one:
Establish an Innovative Strategy and Articulate a Compelling, Inspiring Direction
Develop and execute a strategic plan, in conjunction with the TFA Colorado team and Regional Board, that is rooted in the needs of Colorado students and aligned to Teach For America's national 2030 goal.
Execute against short-term priorities while also laying the groundwork for long-term sustainability that furthers TFA Colorado's mission, ensures programmatic excellence, and meets a $5M annual goal.
Leverage qualitative and quantitative data, as well as an analysis of regional and national trends, to make strategic decisions and hold TFA Colorado accountable to partners.
Mobilize Diverse Stakeholders Toward a Shared Vision
Build coalitions, relationships, and partnerships with key stakeholders including students, families, alumni, community partners, the board of directors, funders, political organizations, local placement schools and school districts, and the Colorado Department of Education, in support of TFA Colorado's mission and goals.
Engage and manage relationships with elected officials and public sector partners to support the advancement of TFA Colorado as a reliable collaborator in Colorado's educational system.
Publicly represent and champion TFA Colorado in conferences, retreats, webinars, and other opportunities.
Serve as an Organizational Leader and Effective People Manager
Build, develop, and retain a team of approximately 20 people by nurturing a strong, cohesive culture that reflects TFA's core values and leads to a strong and inclusive regional identity.
Contextualize and infuse TFA's national core values and commitment to Diversity, Equity, and Inclusiveness throughout TFA Colorado.
Demonstrate leadership as a member of TFA's national network by fully engaging as a member of the TFA Executive Director community and ensuring key regional constituents are kept fully informed on national TFA initiatives.
ABOUT THE SUCCESSFUL CANDIDATE:
TFA Colorado seeks a systems-thinker with impeccable relationship building, team management, and organizational leadership skills. The new Executive Director will have an inclusive approach to developing and driving robust annual and multi-year priorities that promote educational equity and innovative solutions to long-standing injustices.
Key Attributes include:
8-10 years of professional experience preferred; at least part of which includes successful experience managing and leading high performing teams to outcomes, and doing so with a focus on examining race, class, and power structures.
Embodies conviction around TFA's Mission and Theory of Change and Core Values and Commitment to DEI.
Demonstrated experience establishing organization-wide strategies and priorities, and monitoring progress towards achieving impact.
Experience leading successful fundraising campaigns or possess a curiosity to learn and do this well; possesses a baseline of developing deep and influential relationships with current and prior stakeholders in your work, mobilizing them in some way to create mission-driven champions.
Outstanding interpersonal skills and an ability and desire to develop and maintain deep relationships with diverse constituents and partners who are internal and external to Teach For America.
Experience and have demonstrated impact leading change management efforts while instilling confidence in a new path forward.
Understanding of the complexity of the local political climate that impacts Teach For America Colorado and an orientation to continuing to learn more.
Experience working in and with communities resembling those of TFA Colorado students. An ideal candidate may include: an organizer or advocacy leader directly involved or adjacent to education and issues impacting the TFA Colorado partner communities, a current or former staff member, a TFA alum, or a non-profit or school leader.
TRAVEL: Regularly travel inter-regionally to visit the different placement sites. Once in-person travel resumes, travel will include national conferences and meetings 3-4 times/year.
TEACH FOR AMERICA COLORADO:
Established in 2007, Teach For America Colorado has 200 corps members who teach in over 75 schools across Colorado Springs, Denver, and Pueblo, reaching over 36,000 students daily. Over 1,600 Teach For America alumni call Colorado home and have assumed notable positions in school leadership and education policy.
Compensation: Flexible Paid Time Off (PTO), sick time, family and medical leave, comprehensive medical, vision, dental, and prescription drug coverage, and employer matching on our 403(b) retirement plan just to name a few of the benefits and perks. Colorado Residents: If you are based in Colorado, please click here for total rewards information.       
Teach For America is an Equal Opportunity Employer and encourages candidates of all backgrounds to apply for this position.
Please email cover letter and resume or nominations in confidence to: TFAjobs@sandlersearch.org