Director of Development, Western US
National Parks Conservation Association
Director of Development, Western US
Los Angeles or San Francisco, California (preferred)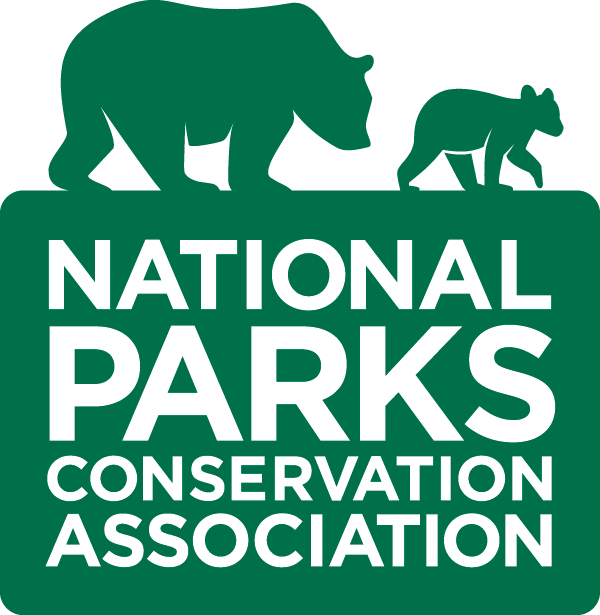 ABOUT THE ORGANIZATION:
Recognized as one of the USA Top Workplaces, the National Parks Conservation Association ("NPCA") has worked for more than 100 years to protect places of natural wonder, historical significance, and cultural value. With a growing budget of $48 million and a staff of nearly 200, NPCA is committed to safeguarding and celebrating national parks – both natural and urban – for generations to come.
ABOUT THE OPPORTUNITY:
Reporting to the Senior Managing Director, Major Gifts ("Senior Managing Director"), the Director of Development ("DoD") will play a key role in designing and overseeing the major gifts fundraising effort for donors based in the Western region (Pacific, Northwest, Northern Rockies, Southwest, and Alaska). The DoD will help set the strategic direction for major gifts in the region, manage and build upon a portfolio of established donors, and ultimately lead a small team of region-based major gift officers.
The DoD will be joining a national Major Gifts team that is motivated to collectively create a model of major gifts fundraising that serves the needs of both the donor and the mission. In this essential role, the DoD will be a vital contributor to the organization's ambitious fundraising goals while championing NPCA's mission and core values. Key responsibilities are:
Fundraising Strategy
Design a regional major gifts strategy, in partnership with the Senior Managing Director, that complements the national major gifts fundraising effort.
Identify strategic metros in the Western region with guidance and data from the development operations team to focus major gifts efforts and build place-based donor communities.
Collaborate with regional fundraisers, the donor advancement team, and the program teams to identify, coordinate, and promote best-in-class donor experiences in the Western region that motivate donor engagement and connections.
Use data analysis to identify trends, evaluate performance, and make informed decisions about fundraising strategies.
Major Gifts Portfolio Management
Cultivate, solicit, steward, manage, and grow an established portfolio of 75-100 donors capable of five-, six- and seven-figure gifts, including several region-based board members.
Serve as an internal and external champion for the Protecting America's Legacy campaign, measuring performance against campaign goals.
Work with organizational leadership, board members, and other key volunteers as development partners and coordinate donor experiences.
Identify and qualify new major gift prospects and evaluate the potential for increased giving from existing donors.
Team Management
Serve as a resource, mentor, and coach for donor-facing major gift officers leading with a balance of compassion and collaboration.
Set goals, track, and assess fundraising performance metrics for the Western region.
Ensure open communication and strong connections between the Western Region Program team and the members of the Major Gifts team.
ABOUT THE SUCCESSFUL CANDIDATE:
The ideal candidate is a highly motivated, results-oriented fundraiser with experience raising major gifts and can effectively collaborate across the organization. Additionally, the DoD will bring:
A strong personal commitment to and enthusiasm for national parks, historical sites and preservation, wildlife, conservation/environment, travel, and/or climate change.
At least six years proven experience in major gifts fundraising and successfully soliciting 5-, 6- and 7-figure gifts from new and established donors.
Ability to think strategically, particularly in developing prospect and solicitation approaches.
Ability to set priorities, coordinate multiple projects, handle details, and work effectively independently and in collaboration.
Excellent written, verbal, and interpersonal communication skills.
Previous experience managing and coaching frontline fundraisers is a plus.
Familiarity of philanthropic culture in the Western US.
Proficiency in MS Outlook, Word and Excel, and database management software.
Lived experiences and cultural competence that contribute to the creation of a diverse, equitable, and inclusive work culture that encourages and celebrates differences.
EDUCATION: Bachelor's degree required.
TRAVEL:  Travel throughout the region and nation expected (approximately 25-30%).
COMPENSATION: Up to $120K-$140K commensurate with experience.
CORE VALUES:  NPCA is committed to fostering a workplace of excellence to achieve our mission to protect and enhance national parks. Our Core Values promote a diverse, ethical, and innovative culture and make NPCA an effective organization and a great place to work.
Commitment. We are passionate about NPCA and dedicated to achieving excellence through our work and mission. We seek to improve our performance by taking opportunities for professional and personal development and encouraging reasonable risk-taking and innovation.
Inclusion. We value diversity of thought, background, experience, and opinion. We create a culture of empowerment by welcoming and encouraging meaningful participation from all people and promoting an environment that embraces different perspectives.
Integrity. We hold ourselves accountable to each other, our members and partners, and our mission. We evaluate the impact of our work and strive for honesty and transparency across the organization. We operate ethically in the organization's best interests.
Respect. We collaborate in results-oriented teams based on trust and consideration for each other. We promote harmony between our work and our personal lives. We foster a healthy and positive workplace culture and work collaboratively with external partners.
WORK CULTURE & SCHEDULE:  NPCA has a flexible work environment, and the candidate can work from home or office. 32-hour work week. Core office hours are 8 am – 5 pm Monday through Thursday. Some nights and weekends may be required.
HOW TO APPLY: Submit a cover letter AND resume in confidence using this link.
Green 2.0 Pledge: Our organization is committing to conducting a pay equity analysis of staff compensation to look at differences in compensation in regard to race, ethnicity, and gender, to collect and analyze relevant data, and take corrective actions to remediate pay disparities.
Physical Effort and Dexterity:  While performing the duties of this job, the employee is occasionally required to stand; walk; sit; use hands to finger, handle, or feel objects, tools or controls; reach with hands and arms; climb stairs; talk or hear. The employee must occasionally lift and/or move up to 25 pounds. Specific vision abilities required by the job include close vision, distance vision, color vision, peripheral vision, depth perception, and the ability to adjust focus. Reasonable accommodations may be made to enable individuals with disabilities to perform the essential functions.
NPCA is committed to diversity among its employees and hiring practices. All qualified applicants are encouraged to apply.
EMPLOYER'S RIGHTS:  NPCA reserves the right to revise this position description at any time. The duties listed above are intended only as illustrations of the various types of work that may be performed. The omission of specific statements of duties does not exclude them from the position if the work is similar, related or a logical assignment to the position. The job description does not constitute an employment agreement between the NPCA and employee is subject to change by the NPCA as the needs of the NPCA and requirements of the job change. The above is in no way an exhaustive list of requirements for the position.
COVID-19: Please be aware that NPCA requires all employees who are required to work onsite, whether regularly or sporadically to be vaccinated for COVID-19. This position will require the successful candidate to show proof of vaccination. NPCA is an equal opportunity employer and will provide reasonable accommodation to those individuals who are unable to be vaccinated consistent with federal, state, and local law. *This does not apply to applicants residing in Montana, Tennessee and Florida.