Chief Operating Officer
RIP Medical Debt
Long Island City, NY (Hybrid)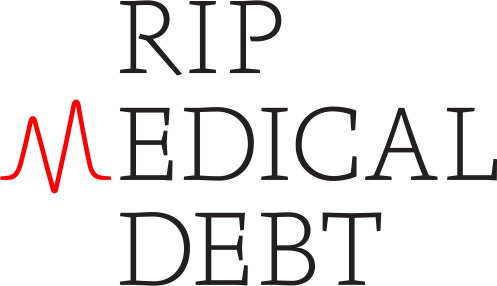 ABOUT THE ORGANIZATION:
RIP's mission is to end medical debt and be a source of justice in an unjust healthcare finance system; a unique solution for patient-centered healthcare providers; and a moral force for systemic change. In 2024 they will be celebrating their 10th year of making an impact in eliminating medical debt, and in 2022 they have been the recipient of a $30 million dollar gift from philanthropist Mackenzie Scott following the $50 million dollar gift received in 2020, the largest in the organization's history.
RIP is looking for a talented Chief Operating Officer to oversee and manage RIP's organization-wide operations. This role is best for someone who is deeply interested in the organization's mission and has prior experience serving in a senior operations role for an organization with relatively complex operations.
The RIP Medical Debt Office is in Long Island City NY, just minutes from Manhattan, conveniently located steps away from many major subway lines. The team has implemented and fully embraced a hybrid work environment, working from the office three days per week.
ABOUT THE OPPORTUNITY:
The Chief Operating Officer will be responsible for overseeing and managing RIP's organization-wide operations. Reporting to the President/CEO, this individual will oversee all aspects of RIP's internal operations and will oversee and coordinate closely with a well-established senior leadership team, which includes the Vice Presidents who manage RIP's mission-critical departments. The core of this role is to support organization-wide prioritization, efficient flows of information across teams, and effective collaboration between departments.
The ideal candidate must demonstrate the ability to think critically, problem solve, and communicate clearly in a collaborative environment. They must have a strong interest in the organization's mission and non-profit work.
Key Responsibilities Include:
Organizational Management:
Serve as a liaison between the CEO and other members of the senior leadership team, to enable the CEO to focus her time and efforts on more external-facing initiatives such as development and public policy.
Refine, develop, implement, and manage cross-functional decision-making processes.
Oversee and manage how information flows and is used throughout the organization, including:

Working in collaboration with staff to determine what software and systems the organization will utilize for what purposes.
Working in collaboration with staff to improve RIP's knowledge management and sharing structures, including the organization of SharePoint
Coordinating training opportunities for staff for how to effectively use the software and systems used by the organization.
Developing and implementing SOPs related to internal operations and communication.
Organizational Operations:
Oversee and manage RIP's overarching workflow and operations.
Develop and maintain a nuanced understanding of how RIP's various workstreams intersect and the priorities of each department.
Oversee RIP's Human Resources function and carries out select elements, such as developing workplace policies and overseeing annual reviews and professional development. The VP of Finance, who is to be managed by the COO, will support the management and implementation of select elements of the HR function, including the hiring and onboarding of new staff, managing payroll, and distributing employee benefits.
As the organization's work continues to grow, ensure that organizational structure and team continue to evolve to support growth; responsible for leading re-organization and/or other staffing and structural changes to support growth.
ABOUT THE SUCCESSFUL CANDIDATE:
The successful candidate will be a dynamic, motivated, accomplished operations manager who is business savvy, resourceful, and has a drive for excellence, growth, and results. The new Chief Operations Officer will be collaborative, inclusive, and forward thinking. Key attributes include:
A commitment to RIP Medical Debt's mission, vision, and values. 
Significant leadership experience with demonstrated success in operations management.
Proven track record of successfully managing and developing high performing teams and leading and collaborating with colleagues.
An experienced leader of people and processes. A COO who is ready on Day One, with demonstrated executive presence.
An ability to develop and implement tools and processes to track RIP's progress implementing against its operational priorities.
Experience and background in healthcare, finance, and/or human resources management a plus.
Exceptional judgement, business acumen, and interpersonal communication skills.
A go getter with an entrepreneurial, DEI focused mindset, who is a self-starter, outgoing and results driven.
A working knowledge of, or ability to get rapidly up-to-speed on, all the key software platforms used by RIP (e.g., Asana, PowerBI, Salesforce, Bloomerang)
COMPENSATION & BENEFITS:
Base annual salary $240,000- $265,000, commensurate with experience.
Hybrid work environment (office work 3 days a week).
4 Weeks PTO.
Fully paid medical, dental, and vision coverage.
Life insurance, short-term and long-term disability.
403(b) retirement plan matching.
Employee Assistance Program.
HOW TO APPLY: Please click (here) to apply and submit cover letter and resume in confidence.
RIP Medical Debt is an equal opportunity employer that is committed to diversity and inclusion in the workplace. We prohibit discrimination and harassment of any kind based on race, color, sex, religion, sexual orientation, national origin, disability, genetic information, pregnancy, or any other protected characteristic as outlined by federal, state, or local laws.
This policy applies to all employment practices within our organization, including hiring, recruiting, promotion, termination, layoff, recall, leave of absence, compensation, benefits, training, and apprenticeship. RIP Medical Debt makes hiring decisions based solely on qualifications, merit, and business needs at the time.